Useful Links
A Slice Of Heven
We stayed 4 Nights and booked two cabins , one for my family and one for my parents. On first arrival were we given a welcome greeting and tour of the accommodation.
It was beautiful ,relaxing and very private. We had our own spas with private screening ,complete with the most exceptional views .During in our stay we enjoyed canoeing in canoes provided , family walks, dips in the spa and bird watching . we soaked up the scenery and beautiful surrounds.
Perfect accommodation for any occasion. Parents retreat, Birthday getaway, family holiday, it ticks all the boxes. WE WILL BE BACK!
by Anita Dihm on 25 April 2015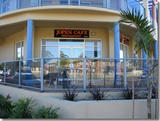 The two storey complex hosts a six room motel, coffee lounge restaurant, four retail outlets and upstairs six comfortable luxurious units.
The Coffee Lounge Restaurant offers the finest in dining experiences in the local area. It caters to a range of Modern Australian Gourmet food, specialising in fresh local seafood including lobster. The restaurant can cater for up to 70 patrons at once with seating for 30 inside and 40 outside, and therefor can cater for most functions or parties. The restaurants menu is also available to anyone staying at one of Jopens motel rooms or appartments as part of the room service, delivered to your door.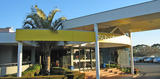 Two venues to choose from offering sports, bowls, entertainment and fishing.