Useful Links
Best winter holiday
The host was very friendly. We stayed in cabin 2 and it was amazing. Beautiful spot with water view ideal for kayaking and fishing.
The cabin was very tidy and clean. The best of all was outdoor spa. Thank you Dav and Kirka for making our holiday during Covid-19 memorable.
by Tara on 18 July 2020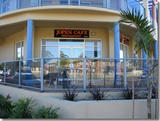 The two storey complex hosts a six room motel, coffee lounge restaurant, four retail outlets and upstairs six comfortable luxurious units.
The Coffee Lounge Restaurant offers the finest in dining experiences in the local area. It caters to a range of Modern Australian Gourmet food, specialising in fresh local seafood including lobster. The restaurant can cater for up to 70 patrons at once with seating for 30 inside and 40 outside, and therefor can cater for most functions or parties. The restaurants menu is also available to anyone staying at one of Jopens motel rooms or appartments as part of the room service, delivered to your door.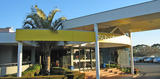 Two venues to choose from offering sports, bowls, entertainment and fishing.